Sciatica is the compression and/or irritation of the Sciatic Nerve. The Sciatic Nerve begins in the low back and descends through the pelvis and buttocks down the back of the thigh, back of the knee, outside of the calf, the outside ankle into the "little" toe side of the foot.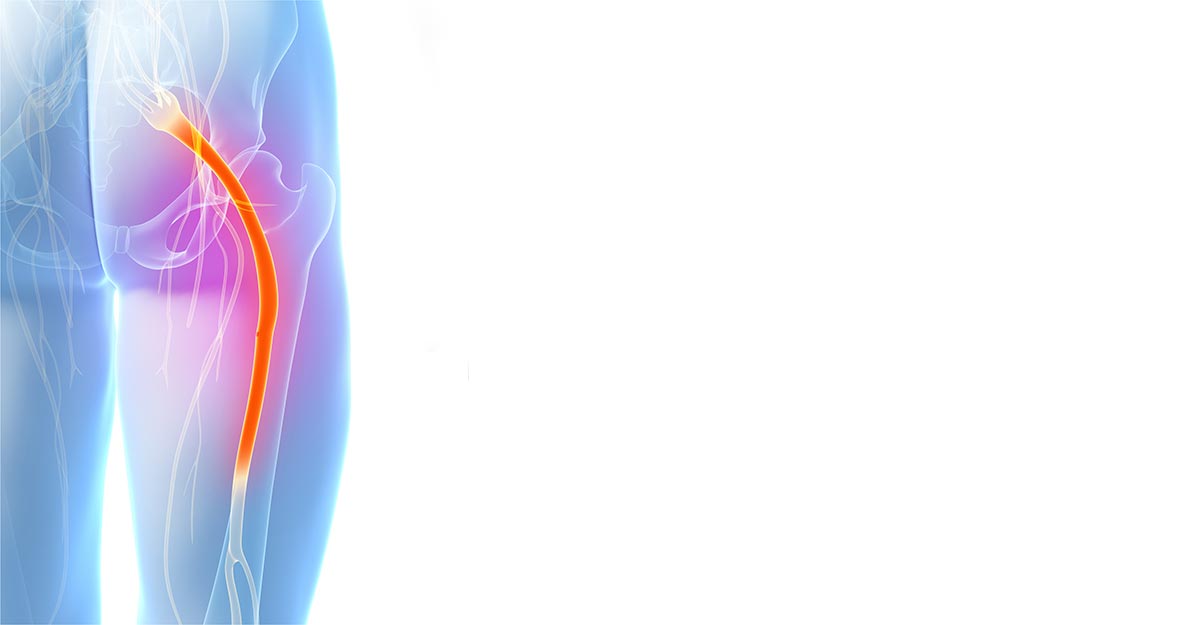 Symptoms of Sciatica
Irritation of the sciatic nerve produces a characteristic set of symptoms. They include:
1. Pain: usually burning or stabbing, in the buttocks, down the leg, into the foot.
2. Numbness: a loss of feeling, sometimes subtle, along the distribution of the Sciatic Nerve.
3. Paresthesias (strange sensations): including tingling, pins & needles, burning, "bugs crawling" and pinching. I believe this is the cause of some cases of "Restless Leg Syndrome".
4. Weakness in the leg or foot: Knees may buckle and the foot may drop (inability to walk on the heel with toes elevated off the ground).
The 3 Most Common Causes of Sciatica Treated in Our Clinic
The treatment for sciatica depends on the cause. The cause is determined by a detailed case history, comprehensive examination and imaging (MRI, X-rays, etc.). Click on the links above to find out more about or conservative (non-surgical treatment options).
More Information on Sciatica and Chiropractic Treatment