Seven Great Reasons to Choose Our Treatment Program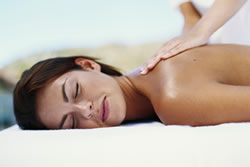 1. Fast Relief: Many patients, including those with many years of pain, will begin to experience relief within the first few treatments.
2. Long Lasting Results: Our therapy programs are designed to free you from the effects of pain and inflammation. Most of our patients continue to be pain free long after the completion of their treatment program at our office.
3. Life Changing: Our program will provide you with the tools for conditioning yourself throughout your lifetime, allowing you to be independent of doctors, drugs and surgery.
4. Cost Effective: Our conservative treatment programs generally cost a fraction of most invasive medical procedures such as surgery.
5. Expert Care: Dr. Zapf has treated acute and chronic musculoskeletal injuries since 1983. He will personally design and supervise all aspects of your unique treatment program.
6. Safe and Natural: The methods used at our clinic are safe. Research shows them to be safer than most medical treatments including over the counter medication.
7. American College of Physicians Guidelines: Treatment modalities recommended by the American College of Physicians and the American Pain Society are used at our clinic.